Relief: Flat Patternmaking
This muslin from my Apparel II: Flat Patternmaking class was inspired by relief sculpture; specifically the idea that the figure inside the sculpture feels trapped and is bulging out of her confines in an attempt to escape. The outfit is more confining at the top, where the hood partially obscures the wearer's face, and transitions down to become more freeing. The pants are tailored at the waist, then become baggy, ending with an elastic band around the ankles.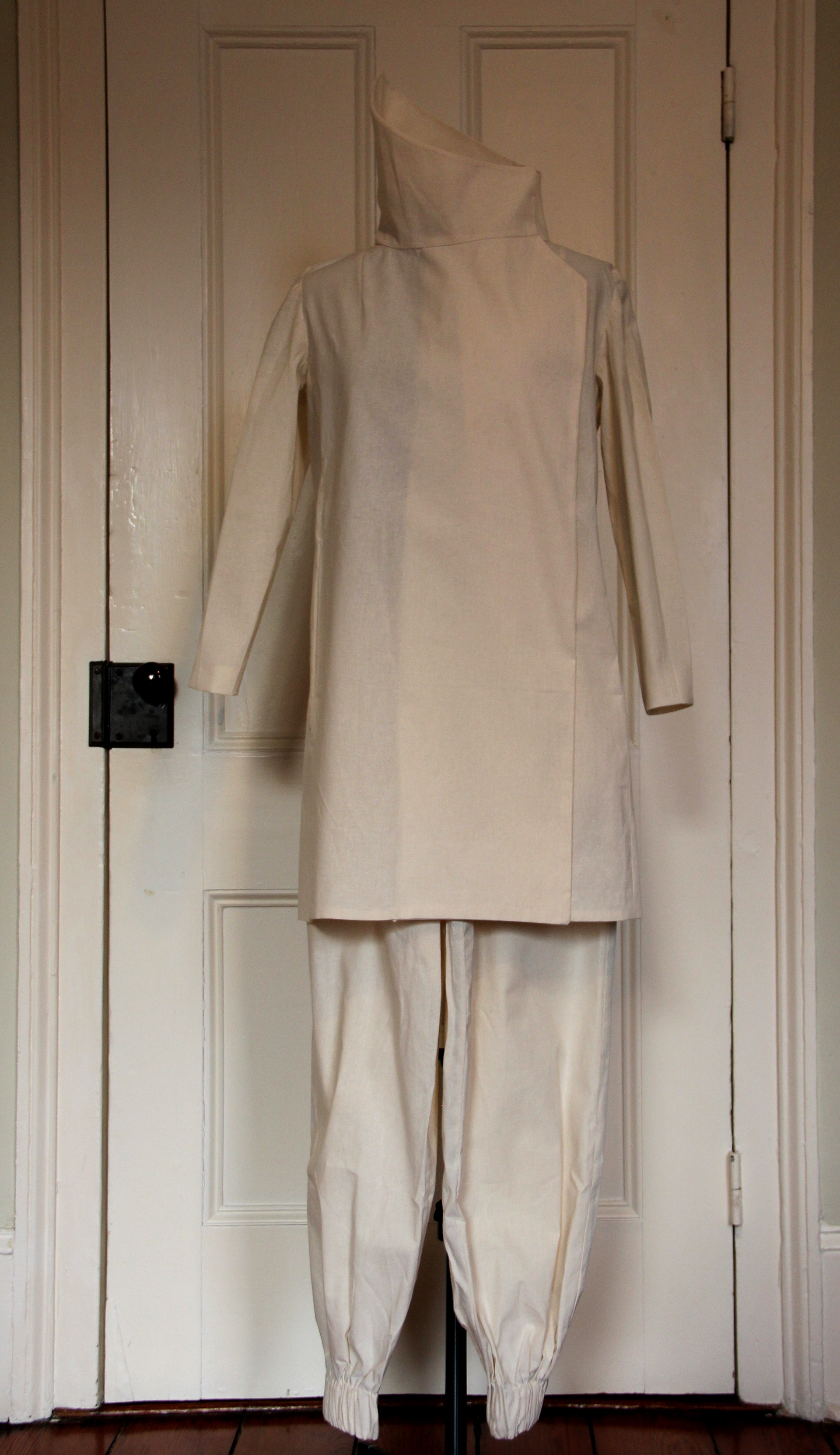 Below are the working flats, with notes on aspects of the design to change, measurements, and alterations.